Could be announcing the events that were datamined. Halloween, So Fresh So Clean, Return to Aeternum. Or could be them answering the fresh start questions from that thread and announcing fresh start servers.
Or something completely different. I've never seen this specific guy before.
come onnnnnn fresh start news, any news at all. Please!
Pleaseer freshh start server release datee pleaseeee
His profile says "Creator Relations at Amazon Games", so probably something do with Twitch?
That's what I'm thinking as well. Maybe announcing something with a lot of streamers. Or potentially a new creator program.
News about fresh servers and new roadmap.
My prediction of Fresh Start Servers will be on Oct 18. The silence of that big news is just being kept close to the vest for Twitch Con announcement. Also, a tease of a Roadmap and the future of New World post Brimstone Sands.
At least, that's my thinking.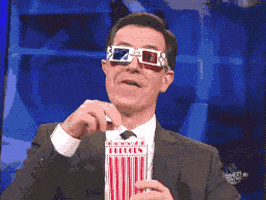 I'm betting they'll talk about the update
wdym? 1hr video + 5seconds for fresh start info soon?
Yeah !!! the fresh start info or we revolt
Whatever happened to that Luxendra post about new servers from earlier today? Was it even real?
#NeverForgetAmentiOctomber5
All of u are playing with mi feelings