dual small hammers like mini thor hammers, would be so cool!
Actually that sound super fun to play with tho.
Does it have the extra perk? If so I might get back into crafting more.
All weapons that only take some hand to wield would be great.
it dose mine has 4 perks
was after pvp shield when i was rolling but got flame ward, sturdy, corrupt ward, sturdy fort on it
You have given me a reason to grind some crafting… While it kind of made my afternoon, I do hate you a bit for making me go back to the grind…
I have a question, why can't we wear a shield with one handed weapons like hatchet and rapier? After all, they are one-handed. If I had a hatchet in each hand, which would be great, I would understand. But otherwise it would make sense to be able to put on a shield.
My favourite element is ELECTRICITY , something like shaman like , from the beginning of the game i searched if there is any kind of electricity element , and i saw there is reseistance gems and that's it. I saw some enemies that cast electricity and i loved the animation, only if it was a little more blueish yellow is not bad too , BUT BUUUT I WOULD REALLY LOVE AND MAKE MY MAIN WEAPON something that conjures electricity ! ELECTRIC GAUNTLET or a weapon where whenever you critical strike with , you make a chain reaction or a spark or electricity fall on the enemy's HEAD! It's goosebumps and it would be an amazing animation to play with . ELECTRIC STAFF , GAUNTLET For casters , and some Electric type focused weapon for melee or mid range, to throw or to hit. Maybe electric whips or MONK LIKE , electric fists , generated by a weapon which will stay on your back , and give your fists electric power with animation. OK PLEASE REVIEW THIS POST ! Please give ideas for anything RELATED TO ELECTRICITY and how it would fit and make an amazing entrance to the game ! THANK YOU LOVE YOU ALL !
That would be awesome to have! I like a good necromancer build.
@Seriousmercury Mini Thor hammers huh? Interesting, that would be super cool!
@Stromovous Great question! Unfortunately, I'm not a Dev so I can't answer as to why the shield is not available to other one-handed weapons, but I can pass along your feedback.
That would be awesome, thank you.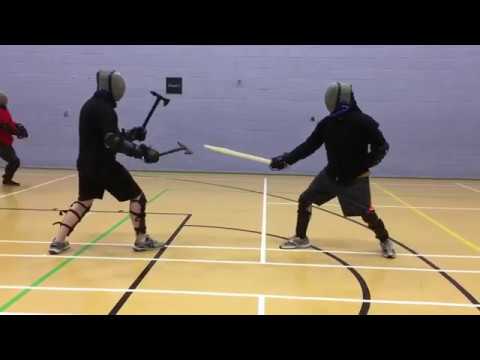 ---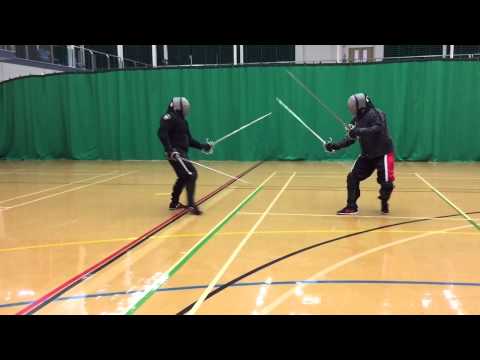 ---
[Credits to Academy of Historical Fencing]
[#Edit 1: Longsword already has the shield so wouldn't need secondary.
+1 for dual wielding hatchets. Big missed opportunity here. It's definitely not high priority but simply redoing the animations for hatches would be cool.
No offense but it's pretty silly that hatchet is a one handed weapon. Also look at all the cool vikings dual wielding axes.
Please make hatchet cool again.