FINAL UPDATE. I discovered what is causing this bug. It's significantly more fundemental then just being a issue with sweep. See the new thread MASSIVE bug with Grit
I added a 13minute video showing a few fights against a tank in 300 con. There's plenty of instances where this guy ignores the knockdown of my sweep. What most of them have in common is that sometimes he's blocking with his weapon when he ignores the sweep. Further testing is needed. Shoutout to anyone that can count the amount of times sweep bugs. The new video will be at the top.
There is a bug with the spear skill Sweep.
Periodically when you sweep another player they will sometimes not be knocked down.
I have no idea why this happens, but I DO know that every player I fight that has 300 str is able to consistently roll out of every single sweep that I perform, rendering my build useless against them unless they really screw up.
In the video below I've shown 5 clips of this bug taking place. 4 of the clips are with somebody who is 300 str while 1 clip is with a full dex user.
I've experienced this bug hundreds of time and I can stay for absolute certainty that the 300 str perk allows players with said perk to not be knocked down from sweep, while at the same time sweep will sometimes just not knock people down, but that happens less then 1% of the time.
I want to reiterate, people without 300 str VERY RARELY don't get knocked down by sweep. Every single 300 str player I've fought that I use sweep on almost always ignores the knockdown from sweep.
Please fix this bug. I don't know what else to say about it. Thank you.
New Video: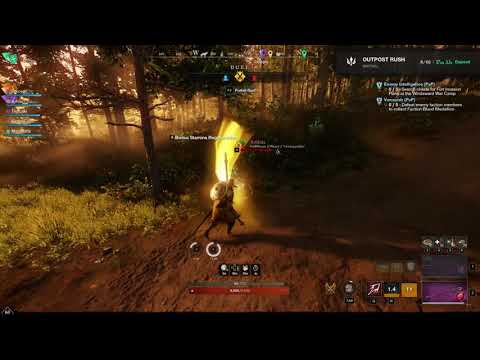 Original Video: