What is your character name in New World: Telsa Hira
What server/world did you experience your issue on: Nidavellir
Describe the issue you are experiencing: One specific housing item i've found that is very loud from outside the house it's placed in. In certain towns, if multiple people have them in separate houses, they can be heard all around you. I don't know what the item is called; it's a goose or duck in a golden bird bath stand. See attached video, make sure your volume isn't muted.
Is this a bug or an exploit: Bug I hope
(if a bug) How did the issue effect your gameplay: I tend to mute the vocal channel while in towns now, very annoying otherwise. But since that channel is used to announce creatures going aggressive towards you, I have to un-mute it again when leaving towns.
(if a bug) Were you able to recover from the issue: no
What are the steps to reproduce the issue as you experienced: Go find a house with said housing item, stand outside the house with vocal channel not muted.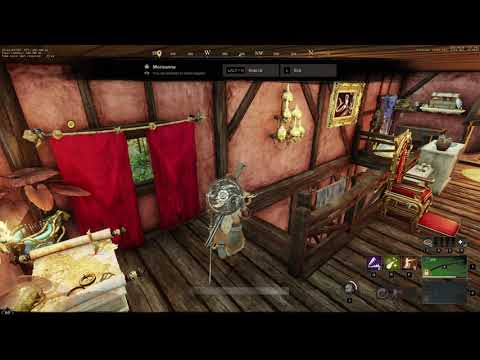 I don't own the housing item in question. I used the publicly displayed homes for the video, I didn't ask for permission, i hope it's ok