What is your character name in New World: Mezzarine

What server/world did you experience your issue on: Valhalla

Time and Date: 19-11-2021 - 8pm EST

Describe the issue you are experiencing:
The Perk Nullifying Oblivion is completely removing and canceling every buff in the game including healing skills of the Life Staff.
Removes:
.: Trade Skill Food
.: Attribute Food
.: Basic Food
.: Resistance Potions
.: Overprotection Life Staff Skill
.: Sacred Ground Life Staff Skill
.: Fortify Protection Life Staff Skill

Is this a bug or an exploit: Bug

(if a bug) How did the issue effect your gameplay:
This completely invalidates any playstyle and it's extremely broken.
It affects all types of PvP, specially Wars.

(if a bug) Were you able to recover from the issue: No

(if a bug) Please include a screenshot or video of the issue that you have experienced: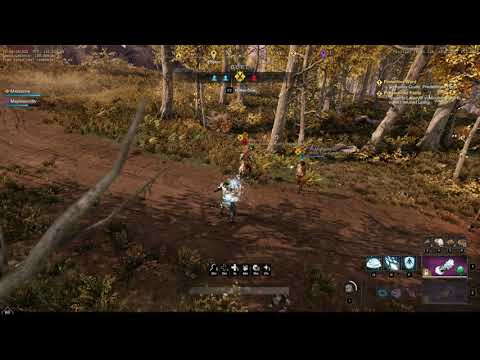 What are the steps to reproduce the issue as you experienced:
→ Attacker with a piece of gear with the perk "Nullifying Oblivion".
→ Attacker with "Oblivion" Skill
→ Opponent with every type of buffs, potions and fields that exists on the game.
→ Have the attacker cast "Oblivion" on the Opponent
If this is intended, please clarify.
If is not intended, my suggestion is to deactivate the perk till it's fixed.